Counterpoint
TACIT GALLERIES, MELBOURNE
12 JANUARY - 5 FEBRUARY 2022
Works from this show are available for purchase through the

Tacit Galleries online stockroom

.
STATEMENT:
Influenced by the play of light between cracks and doors, observed while confined to the home due to government restrictions, and the geometric designs of contemporary architecture seen during restricted travel and digital codes on products, Brook's works in Counterpoint are both process driven and time dependent.

Brook's methodology of image making has become increasingly more process driven over 2020 and 2021. Composed in serials of between two and five like images at a given time, Brook makes all his creative decisions for painting through digital sketching, exploring the interaction of colour, value, saturation and composition within a strict geometric format. Brook then prints a final selection of digital sketches as reference for the creation of the paintings, meticulously making note of all measurements. These are the blueprints for the finished paintings. A strict adherence to the sketch allows Brook to focus on the process of producing the paintings, a slow and meditative procedure involving stretching and preparing the canvas or paper, measuring distances, taping and masking and painting the multiple layers, and assures him that angles and lines should be correct when he removes all the masking and taping.

Balance in composition with precision in line and colour are important to Brook. Materially these paintings are explorations of the spatial relationships of pictorial plane, edge, colour, while making reference to digital codes, systems, schemes and language that we encounter and use on a daily basis.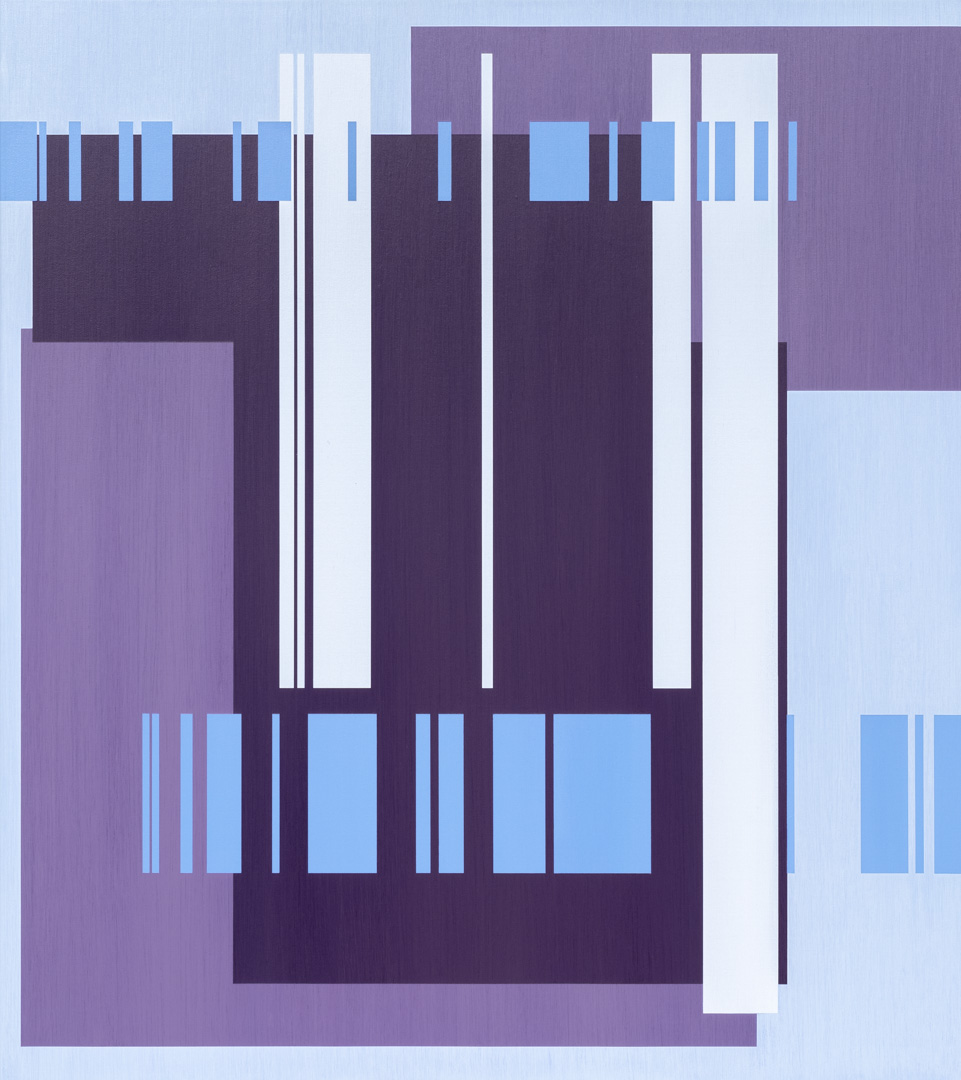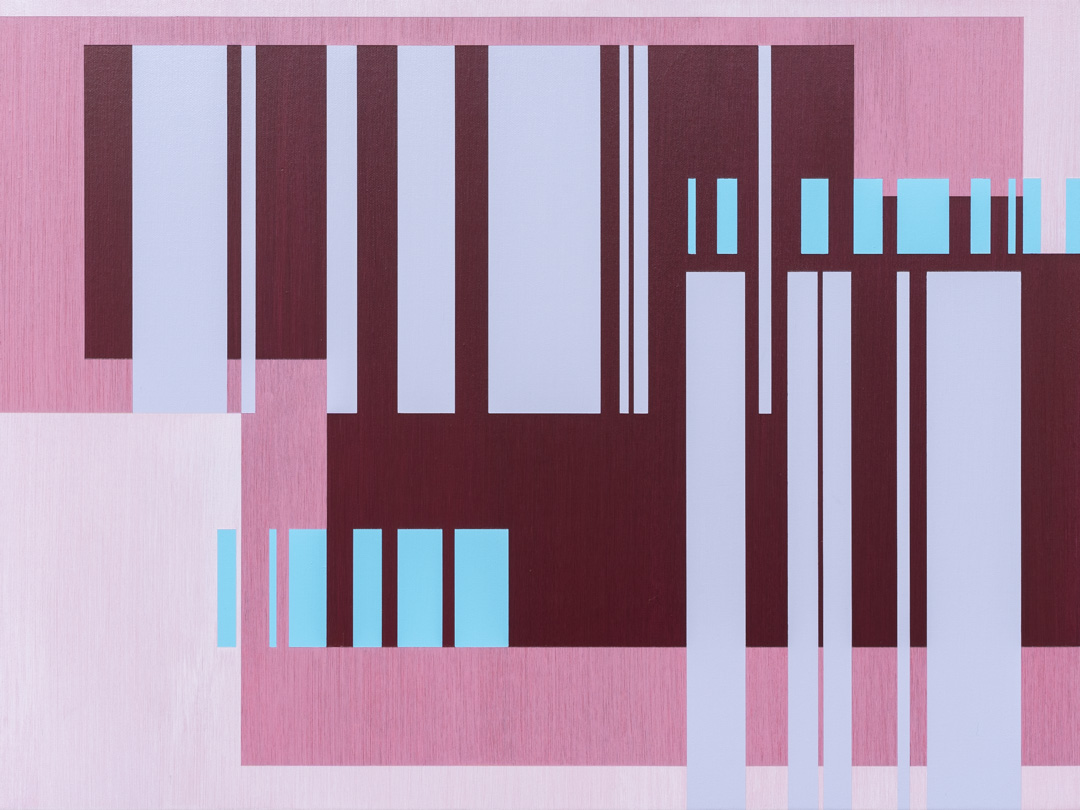 ©2022 PETER BROOK. All Rights Reserved.